Do you have any sentimental heirlooms but they're dated, broken, or missing key parts? You, Pretty, have come to the right place!
It all started in the bathroom, well my mother's bathroom, I was rooting, hi mom:), through a drawer filled with old jewelry, and it dawned on me that I could put my tinkering to good use. I started by turning old brooches into necklaces, and lone earrings into rings. I even repurposed a solid gold crown from my mom's * ahem * mouth! Since then, I have had the honor of getting my hands on some of my clients' amazing old stones, family stones, old metal, out-dated jewelry, earrings left by their partners etc etc. I love repurposing sentimental pieces into accessories you can love and wear today! If you're interested in this service or want me to create something custom …


Here are a few projects I've worked on recently… ENJOY!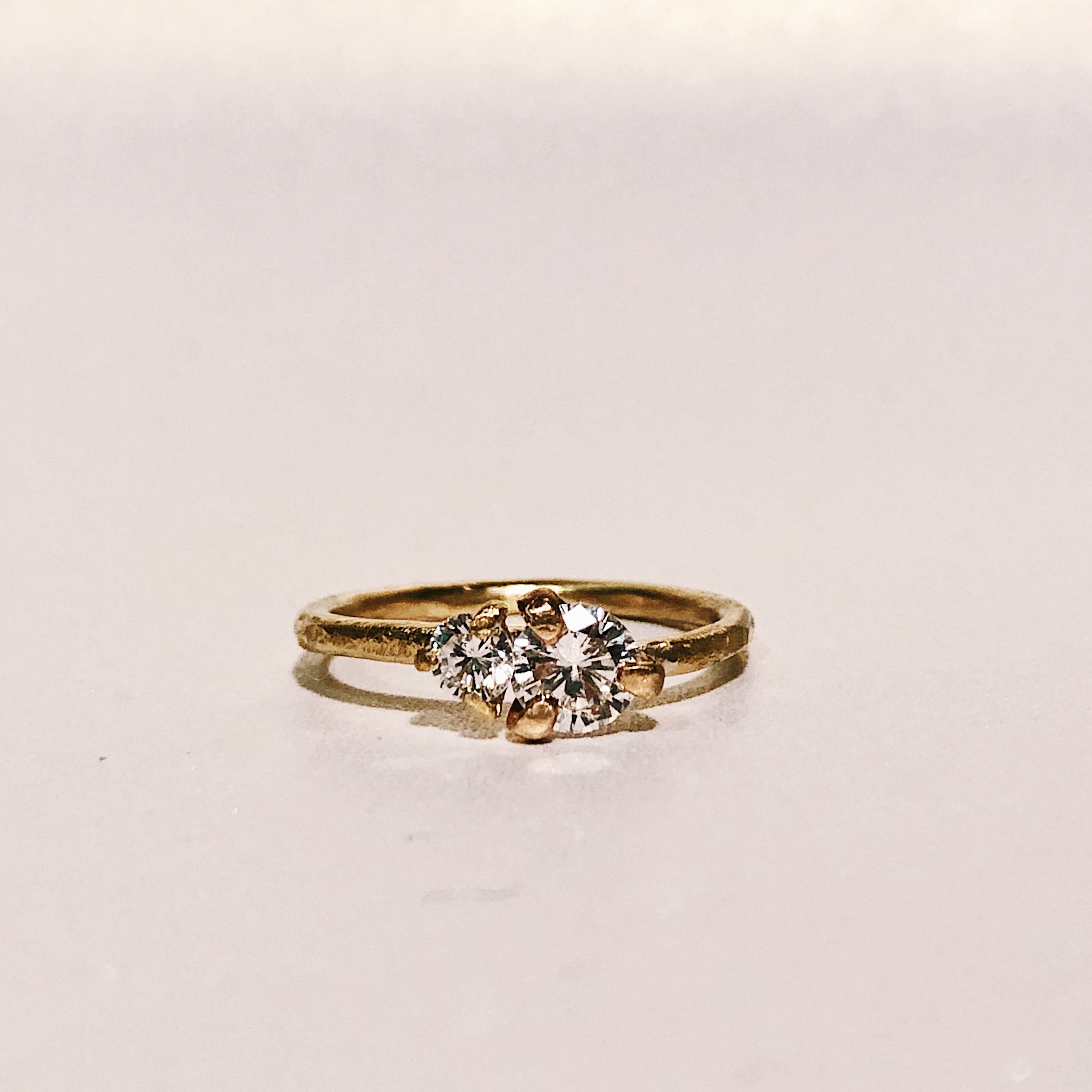 Dated Cocktail Ring to Savvy Gold Band
White gold and diamonds are always a classic, but my client prefers gold and wanted to shake the dust off these family diamonds. We created a piece she wears and cherishes daily!
DIAMONDS AND SAPPHIRE A LOVE STORY
This sapphire and diamond ring got an upgrade with a tender purpose. it will soon be shared with a new bride as a 'borrowed, blue, old, new' gift!